Blog
Consequences of Untreated Hearing Loss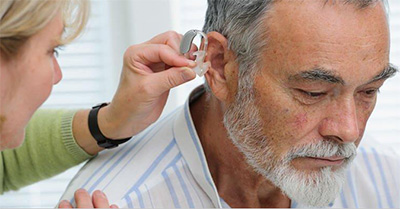 February 1st – There are numerous consequences of hearing loss if an amplification instrument is not used. According to The National Institute of Deafness and Other Communication Disorders, approximately 48 million Americans have a diagnosed hearing loss; however, only about 20% of those individuals connect with services to receive hearing instruments. Having an amplification device benefits the user in a multitude of ways. Hearing loss could have a range of various consequences and the effects differ for each individual; however, most people with a hearing impairment suffer from social, financial, psychological, or physical issues as a direct result from their hearing loss. Potential consequences of hearing loss may include a negative impact on their social life, financial burdens, a negative impact in academics, possible feelings of depression or inadequacy, increased stress and much more. While many individuals attach a stigma toward hearing instruments, they should not feel ashamed because the benefits outweigh the consequences.
A consequence of having untreated hearing loss is that it can negatively impact work performance. Untreated hearing loss may result in a loss of income, using hearing instruments can reduce this risk by 90 to 100%. Hearing aid users typically see an increase in job performance. Having untreated hearing loss can make it difficult to hear through important meetings, phone calls, announcements or can cause difficulty interacting with coworkers. Untreated hearing loss can negatively impact overall cognitive abilities. Individuals who use hearing aids perform better on cognitive tests than those who did not wear a hearing aid and cognitive function is related to hearing ability in those who do not wear a hearing aid.
A hearing loss can also affect an individual's personal life emotionally, physically, and socially. Studies have shown that individuals who are hearing impaired and don't use hearing devices have a higher risk of falling, accident related deaths, social isolation and even dementia. Hearing loss has also been linked to depression, anxiety, and other mental health issues. The American Academy of Audiology found, as hearing loss increased depression increased. Individuals with untreated hearing loss report they have a poor quality of life as they tend to isolate themselves from social activities. They may isolate themselves because they feel that they are not able to follow conversations in social settings. High noise settings such as bars and restaurants are extremely difficult. These situations can become stressful for the individual as well as their loved ones.
Factors that might persuade an individual to accept the use of hearing instruments might include their personal values, input from family members, or their own perception about their hearing impairment. It is vital as speech language pathologists to encourage clients from a professional standpoint that aside from these subjective factors, the benefits of wearing hearing aids outweigh the consequences of rejecting the instrumental assistance. Our role as speech language pathologists is to inform and educate our clients about the immense and irreversible effects of hearing loss as well as educate them about their available options along with the practicalities and restrictions of hearing aids.
-Justine
Sources: "8 Reasons to Put a Hearing Test at the Top of Your To-Do List" by Better Hearing Institute, "Hearing Aid Use is Associated with Improved Cognitive Function in Hearing-Impaired Elderly" by Columbia University Medical Center.