Blog
Speech Sound Disorders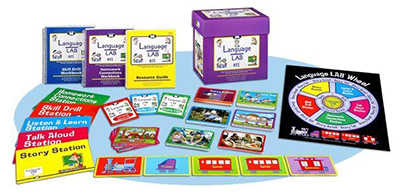 February 22nd – By the age of eight a child should be able to produce all of the sounds in the English Language. If a child is not able to produce all of the sounds they might have a speech sound disorder (SSD). Although there are others, the two main types of speech sound disorders are articulation disorders and phonological disorders. For most children with a speech sound disorder the cause is unknown. However, some origins of an SSD can include: genetics, craniofacial abnormalities (such as a cleft palate), hearing loss or impairment, cognitive/intellectual impairment, motor impairment, or Autism Spectrum Disorder.
An articulation disorder is difficulty with sound production and the physical production of speech sounds. A child has difficulty producing the sounds. Examples of articulation disorders include: substituting one sound for another ("wabbit" for "rabbit"), omitting a sound ("ool" for "pool"), distorting a sound, or adding a sound ("buhlue" for "blue").
A phonological disorder is a difficulty understanding and using the rules of the sound systems in a language. During an assessment a speech language pathologist will look for patterns of speech errors. A child with a phonological disorder might pronounce a sound correctly in some words yet mispronounce it in others. Phonological disorders are the most common type of speech sound disorders. Examples of phonological disorders include: final consonant deletion ("ba" for "bat"), consonant cluster reduction ("sar" for "star"), fronting ("t" for "k"), stopping ("t" for "s"), or gliding ("w" for "r").
Speech language pathologists are the most important assessment and treatment tool for individuals with speech sound disorders! We screen children who demonstrate speech sound difficulties and determine the need for further assessment. We diagnose the presence or absence of speech sound disorders. We develop treatment plans, provide intervention, and support our clients. We administer culturally relevant assessments, ensure all of our clients receive quality, culturally competent services, and we advocate for the success of our clients.
-Justine
Sources: American Speech-Language and Hearing Association (ASHA), and New York State Speech-Language Hearing Association (NYSSLHA).